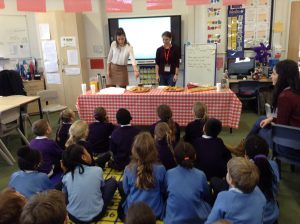 Schools exchange
Exchanges between Bristol and Bordeaux secondary schools have taken place since the founding of the original Bristol-Bordeaux Association. They are now organised largely by the French side of our twinning link, that is by the Association Bristol-Bordeaux. The dates are set each year depending on term times. Students are supported by accompanying teachers who travel with the groups and stay in the local area. For more information contact the Association Bristol-Bordeaux.
Mini-assistants scheme
Each year six Masters students from Bordeaux University Teacher Training Faculty visit Bristol to spend two weeks delivering inspirational French language activities in primary schools. The scheme provides a fun and exciting way to support the teaching of French language and culture as well as to contributing to longer term links between teachers and schools in both cities. The exchange has taken place since 2002 and is generously supported by the Quartet Community Foundation.