Three Days of September sunshine takes group of young Bristolians all around their Twin City of Bordeaux thanks to Community of Purpose and the Bristol Together Championship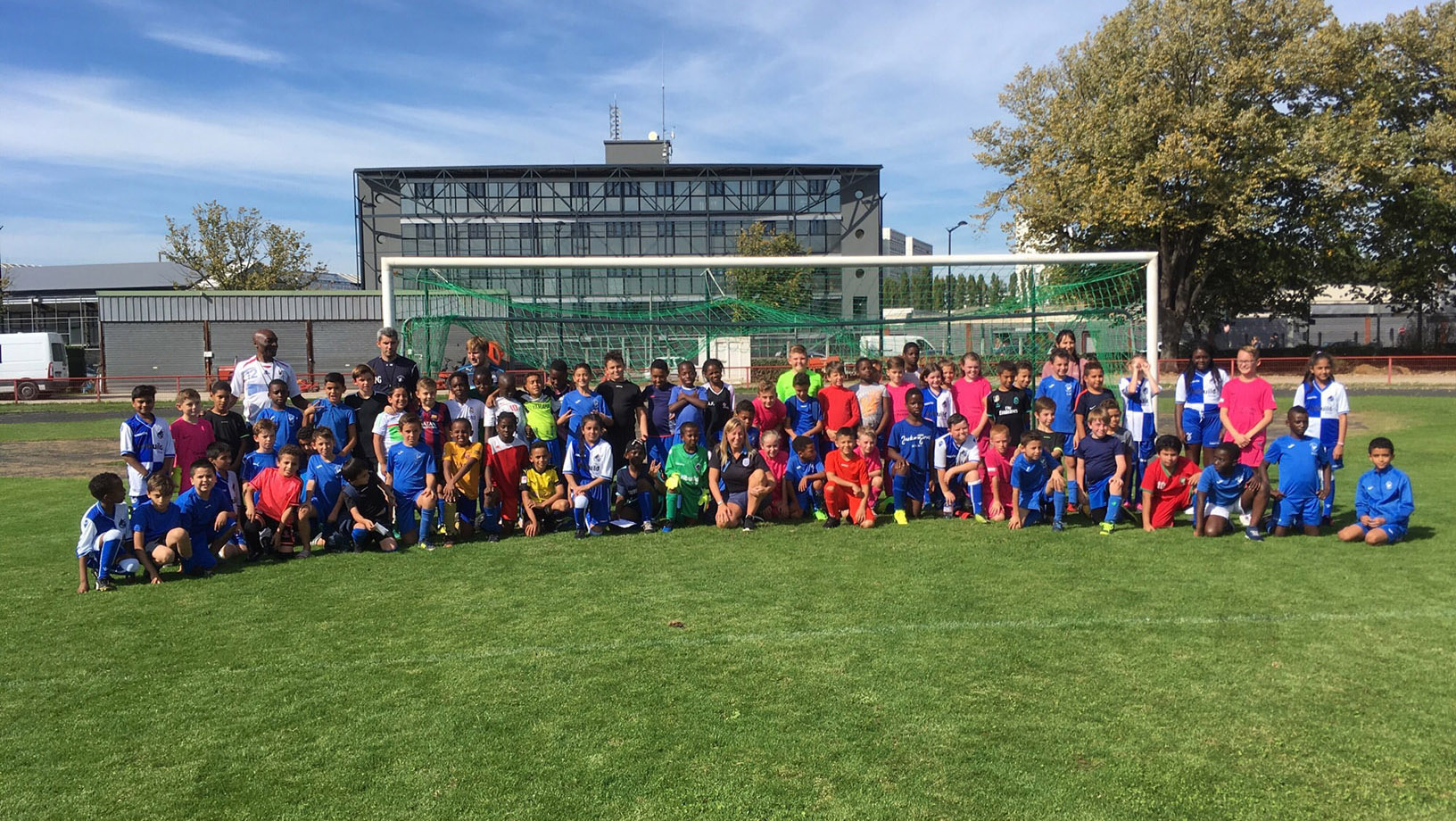 Meeting with children from Bordeaux's Dupaty School and Chantecler Football Club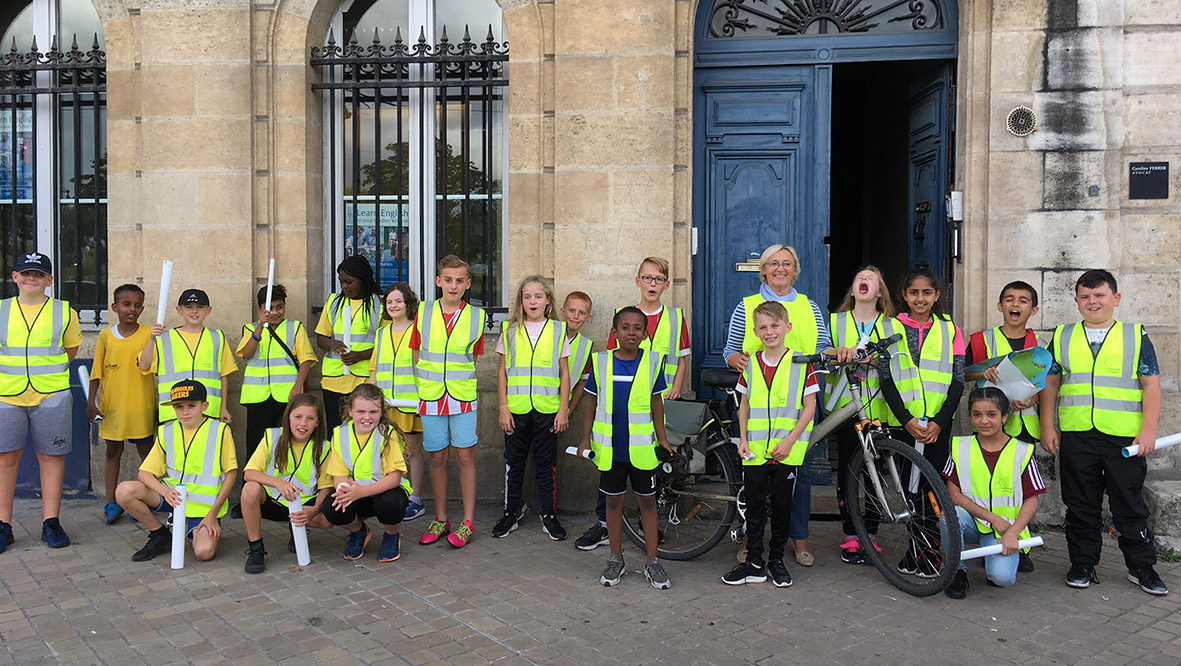 A warm welcome at the Association Bordeaux-Bristol, with Valérie Bonnet.
On the morning of Tuesday 26th August, 20 footballers from four different Bristol primary schools arrived at Bordeaux Airport to warm sun and a warm welcome from their twin city.
They spent the following three days being shown some of the most interesting and exciting things Bordeaux has to offer.
From an open top bus tour to a reception at the City Hall, where the group was privileged to meet Bordeaux's Mayor, Alain Juppé himself, these young Bristolians had the chance to see all around a completely new city during what was for most of them their first time in France.
They met children from Bordeaux's Dupaty School and Chantecler Football Club and a number of them remarked just how similar their French peers were despite having imagined that they would be unlikely to get along. Football and fun and games sufficed as a common language as Chantecler and Dupaty put the children into mixed teams and a number of new friends were made.
Having been greeted at the Association Bordeaux-Bristol, who helped to make this visit possible, where they tried all sorts of new French snacks, the group wandered around the city, buying souvenirs and making memories, finishing their trip with a private tour of the new Matmut-Atlantique Stadium and an afternoon in the sunshine swinging through the trees at Acrobranche, 'the scariest but coolest place ever' according to one boy arm in arm with a new friend from a different school in a different part of Bristol.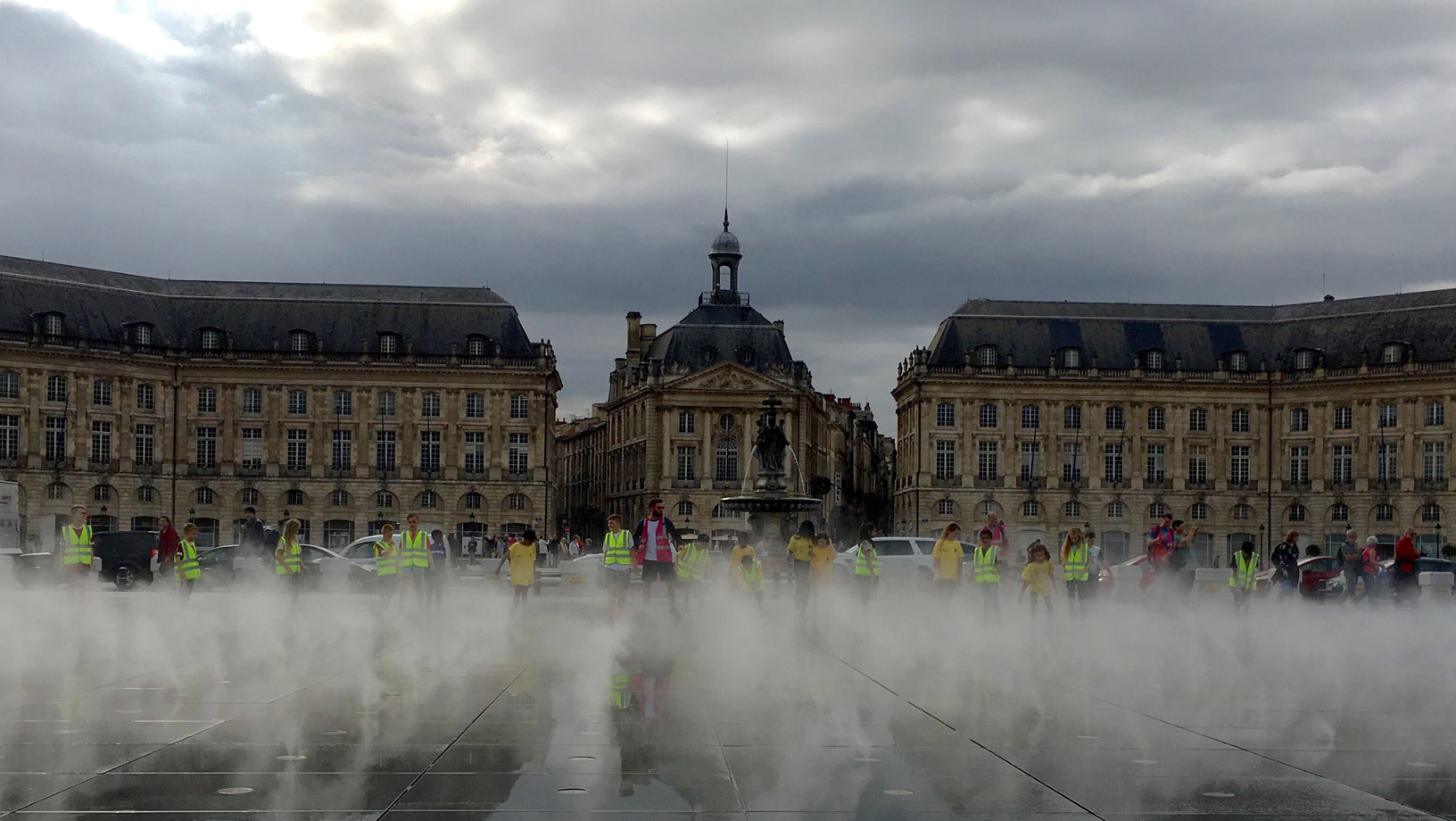 'It was really brilliant to see kids from Bristol, some of whom were outside the UK for the first time, splashing around in the Miroir d'eau and climbing through the trees at Acrobranche. They didn't let the language barrier hold them back from having an amazing time and they were inquisitive and gracious throughout the three days.
They threw themselves into every activity and were a credit to their schools as well as the city of Bristol. It was especially great to see girls being given a chance to play the sport they so clearly love and it was so much fun to see kids from different schools making friends with each other and learning about a new country together. Community of Purpose has done a wonderful thing in setting up this trip – Amy Kington's hard work has definitely paid off as the group of kids and adults alike discovered life in Bordeaux and how valuable the twinning between Bordeaux and Bristol really is'.
Article from Poppy Madaras, Intern at Association Bordeaux-Bristol and group guide.

Thanks to the Quartet Foundation for their support.