Global Citizens and International Links…
This event brought together 20 university students from Bordeaux, 20 students from Bristol and representatives from the Bristol Youth Council for a stimulating discussion on what makes you a Global Citizen? A Global City? And how can you contribute to positive outcomes locally and globally in terms of being a sustainable, fair, inclusive and vibrant city.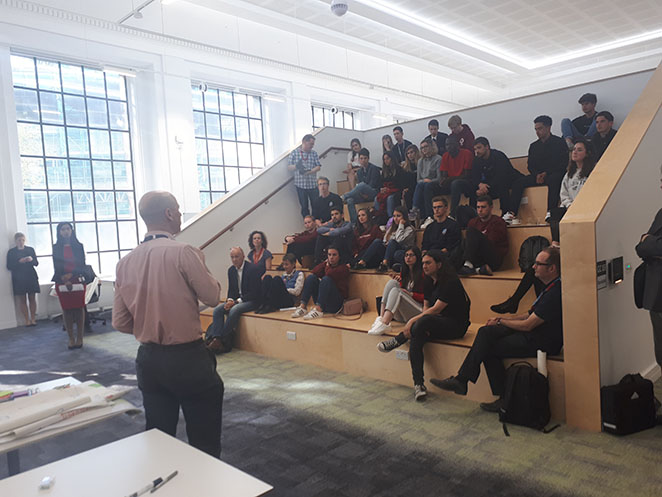 With : Shelley Nania, Head of International Affairs, Bristol City Council – Councillor Hibaq Jama, Councillor Lead for International – Alix Hughes, International Twinning Officer, Bristol City Council – Thomas Sanchis, Bristol Bordeaux Partnership
– In the presence of Mayor Marvin Rees.