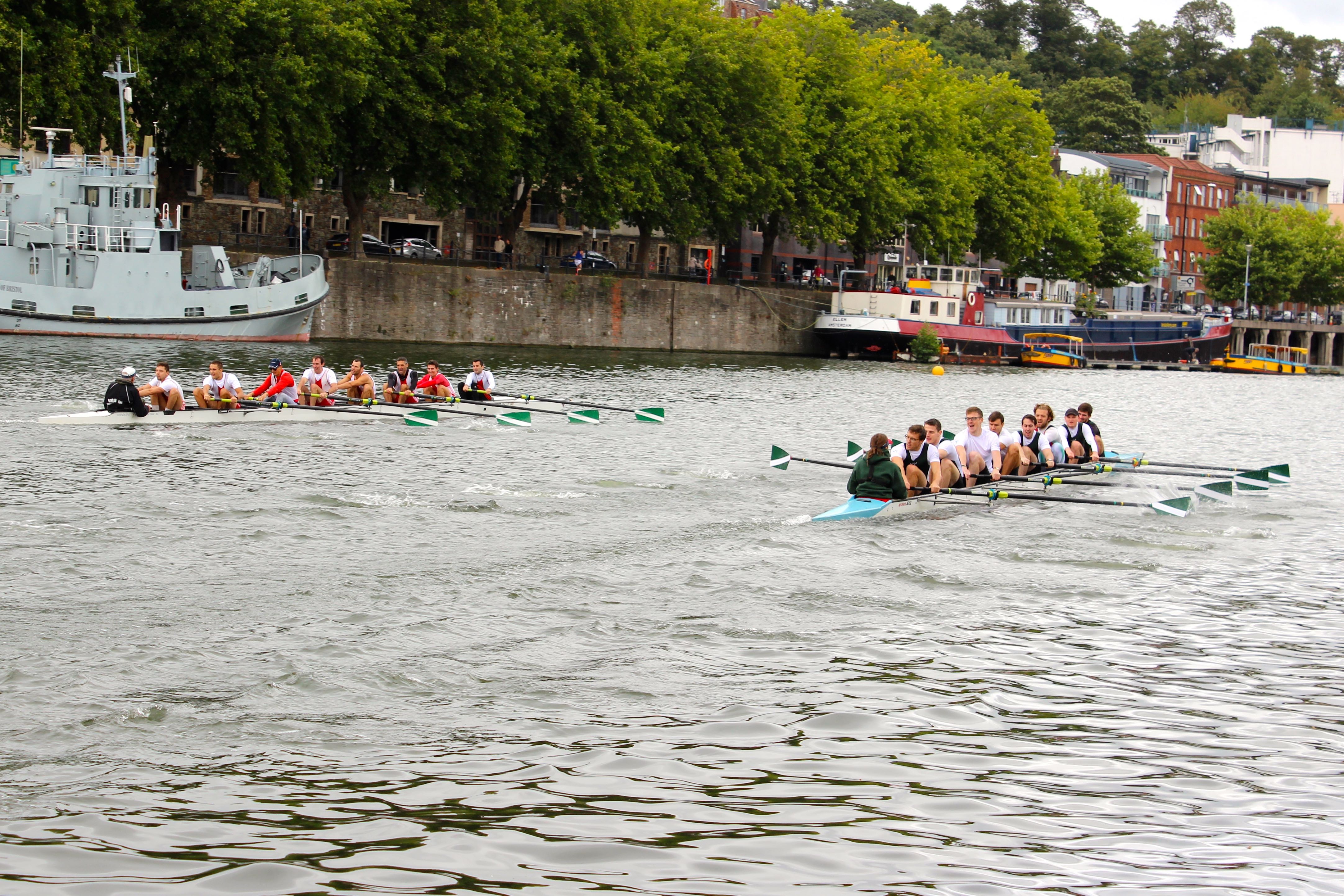 The Bordeaux crew had a good, training row on Saturday in perfect conditions. They went down the docks, through the city of Bristol and along the Feeder, coxed by CoBRC cox, Paddy (aged 82).  They had three sprint races on Sunday, against a good CoB crew.
Bordeaux took a little time to warm up (especially after a good party on Saturday night at Underfall Yard) and lost the first two. However, they came to life in the final race and took the honours in that one. So, 2-1 to City of Bristol RC this year.
Of course, the weekend was not about rivalry (well, perhaps a bit!) but about friendship and building relationships. Plenty of that went on, and every effort will be made by both clubs to keep the exchange going in future years.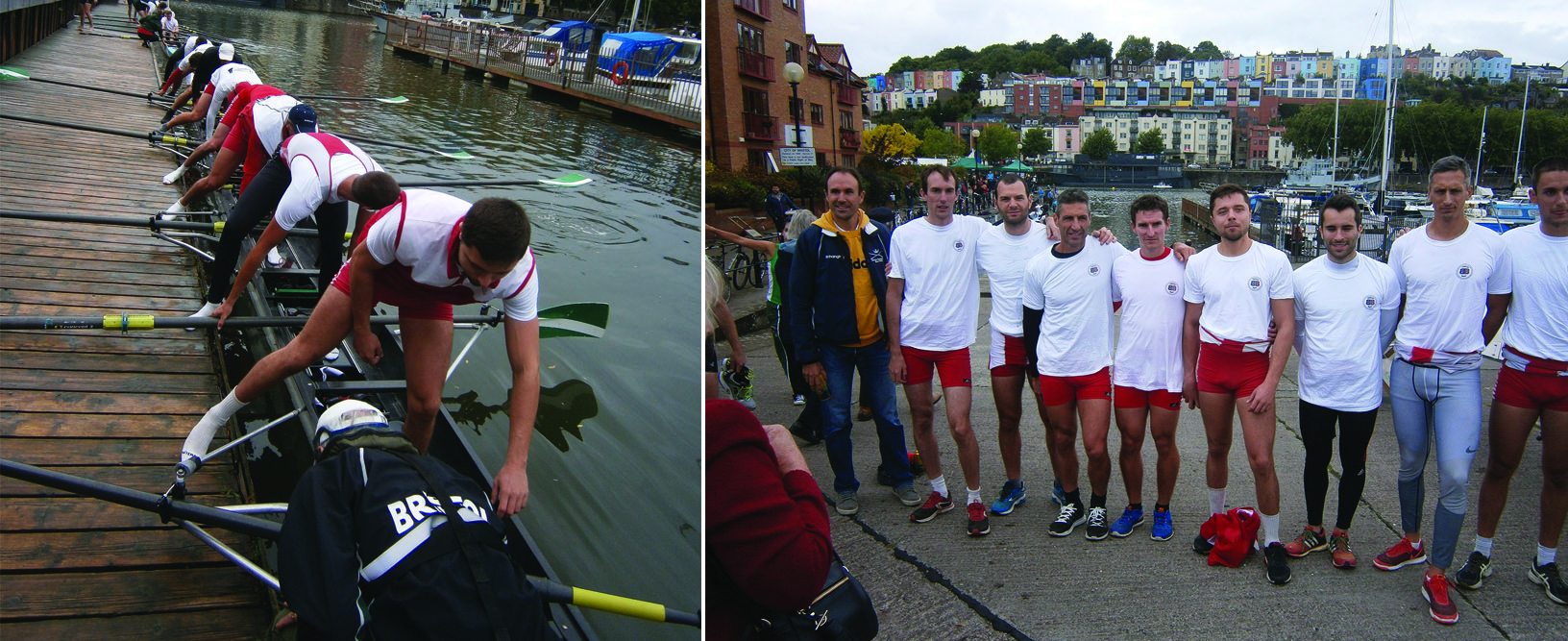 Lovely to have the Lord Mayor of Bristol, Lady Mayoress and Honorary Consul for France (Bristol & Bath) down at the Harbourside to watch the racing and meet the crews. The Lord Mayor also presented the certificates and tee shirts to City of Bristol juniors who have passed their initial 'start to row' programme.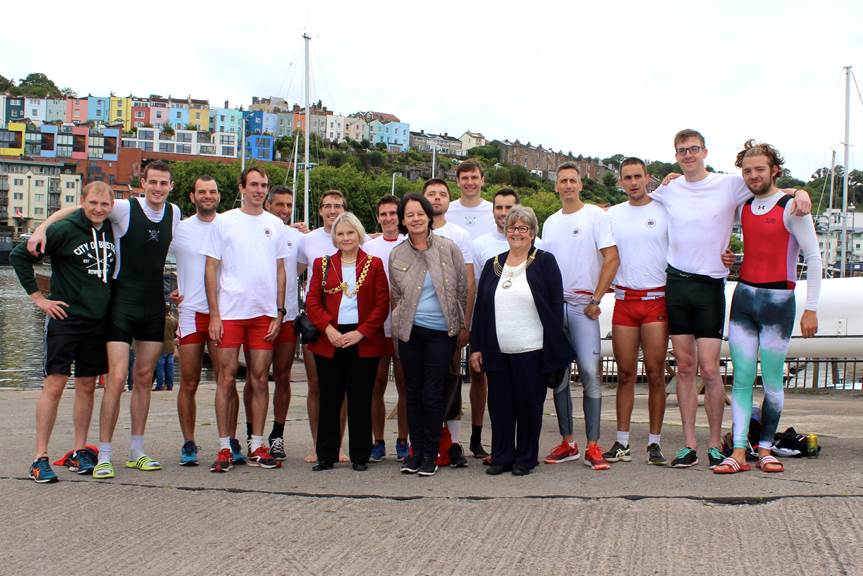 Thanks to all who have helped out !
Many thanks to City of Bristol Rowing Club, Alastair and Sarah Watson,
Club d'Aviron de Bordeaux and Association Bordeaux Bristol